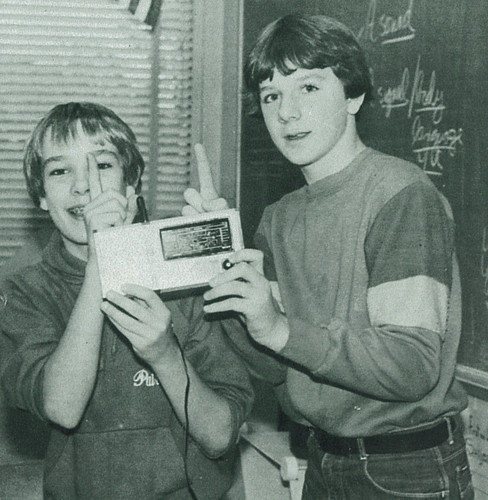 The first two photos are from Melissa Wilkins. That's her in the first photo, and a neighborhood friend in the second. She describes the scenes here and here.
That's Bandai's Packri Monster in the last shot, a Pac-Man clone (duh). The photo is from jlkwak, who talks about the game and the kids who had it:
EVERYONE in the school wanted a shot at playing it. Students would literally line up in front of their table for a chance to play a round. These two fellows were the coolest kids in the middle school wing for a week.

I got my chance to play the game, once. Like the real Pac-Man, I was terrible. My turn was up very quickly.
Truth. The kids who owned these games were superstars, and turns were scarce and short.